EMIF Platform
EMIF-Platform Project Overview
EMIF has ultimately build an integrated, efficient Information Framework for consistent re-use and exploitation of available patient-level data to support novel research. This will support data discovery, data evaluation and then (re)use.
EMIF-Platform System Overview
EMIF-Platform has developed an IT platform allowing access to multiple, diverse data sources. The EMIF-Platform made this data available for browsing and allows exploitation in multiple ways by the end user. EMIF-Platform has leveraged data on more then 62 Million European adults and children by means of federation of healthcare databases and cohorts from 7 different countries (DK, IT, NL, UK, ES, EE), designed to be representative of the different types of existing data sources (population-based registries, hospital-based databases, cohorts, national registries, biobanks, etc.).
The EMIF Data Catalogue is now available outside of EMIF to bona fide researchers – more information via here.
EMIF Platform EHR Video
This video provides an overview of a service approach via EHR data post-IMI
EMIF Platform Cohort Video
This video provides an overview of a service approach via Cohort data post-IMI
EMIF-Platform Objectives

To achieve EMIF-Platform objectives, the project was divided into eight work packages (WP9-WP16 below). In addition, there are four EMIF-AD work packages and four EMIF-MET work packages to explore.
EMIF-Platform Achievements
Tool Development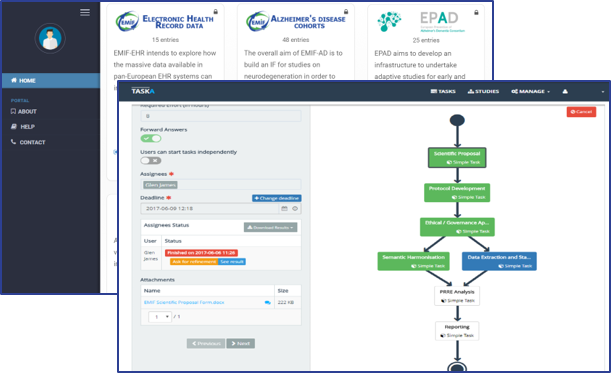 Key tool developed – EMIF Catalogue as data "shop window" to support the platform architecture, also being utilised by other initiatives (ADVACE, MOCHA, IMI-EPAD, DP-UK)
Development & integration of TASKA in the EMIF catalogue to manage the workflow.
Common Data Model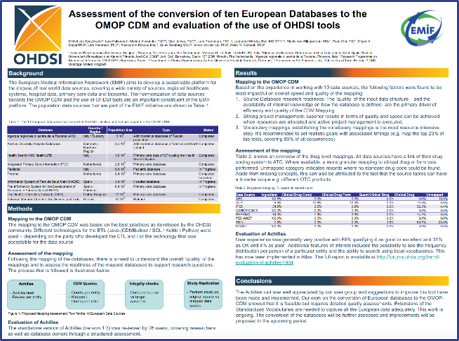 EMIF: OMOP-CDM, OHDSI
Mapped 10 European Databases to the OMOP-CDM
Contributes to the extension of the CDM and Standardized Vocabularies to accommodate the European data
Supports the European OHDSI initiative to stimulate adoption of the CDM and collaboration across Europe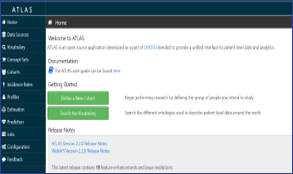 Atlas
ATLAS tool developed by OHDSI is used to conduct scientific analyses on standardized health data
EMIF is evaluating the OHDSI tools in the EMIF community and is actively contributing to their further development
Biomarker Discovery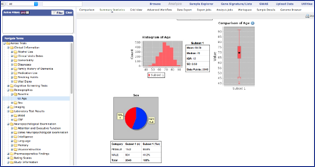 Raw cohort data integration and analysis via tranSMART and allied bioinformatics tooling development to support biomarker discovery in AD and metabolic disorders

3423 subjects from 14 AD cohorts harmonized
Support of multi-omics data analysis.